Home
Are competent employees important for you?
Is your know-how retiring?
Do you know where your "know-how" is currently hiding?
Are you developing your knowledge double or triple?
Are you capable to present your knowledge "up to date"

vi

motion: emotion is true motion
Are you ready to leave well-worn tracks behind?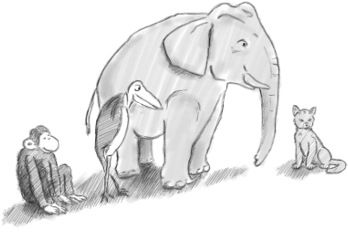 …
Then
we
should
get to
know
each
other!
…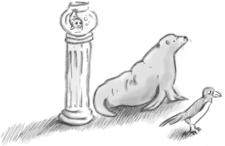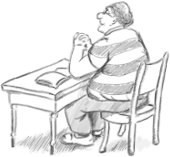 vimotion
Welcome to Vimotion.
We are specialized in storing, -distributing, developing and providing knowledge.
We offer you individually customized web – based learning systems.
Your vimotion-Team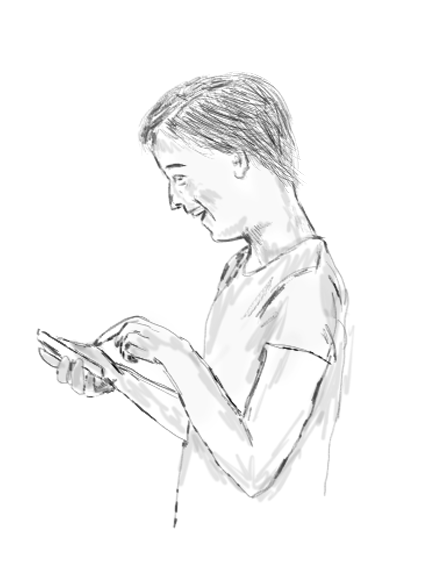 vimotion
Innovation
»For an idea that does not first seem insane, there is no hope«
Albert Einstein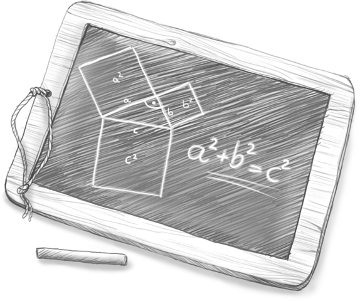 Innovation means for us, to offer our customers maximum benefits.
Benefit
employees always " up to date "
sustainable and comprehensible high competence
motivated and inspired partners
permant systematic personnel development
effictive, time and cost – saving personnel development
individually applicable and available
efficient training of new staff members
excellent customer satisfaction and customer loyalty
effective introduction of new products
high availability
outstanding data security
vimotion
Our field of work
Our field of work
We
analyse your current situation
plan and develop innovative concepts
analyse the expense
set up appropriate expert teams
find suitable methodical, didactical and technical approaches
create multimedia content in an attractive design
operate the matching technological infrastructure
organize accompanying measures
provide qualified support
evaluate feedback
In other words:
One

partner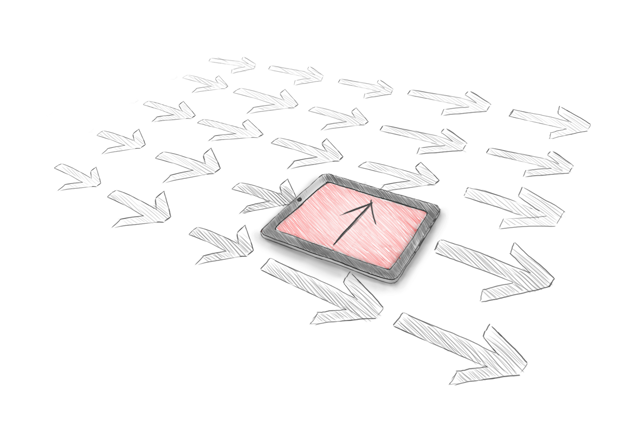 vimotion
Our team
»The whole is greater than the sum of its parts.«
Aristoteles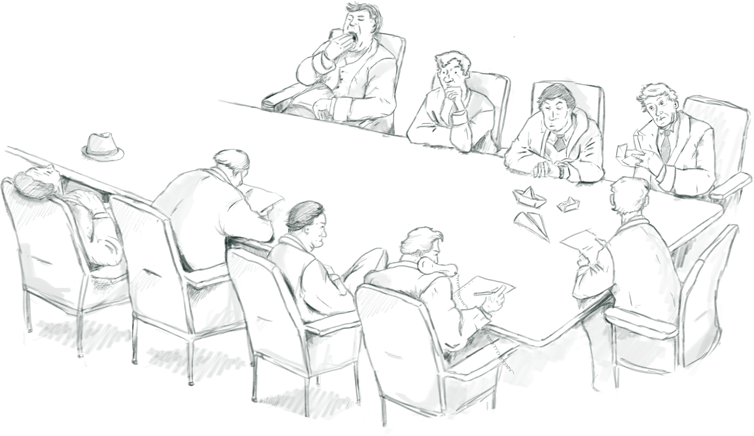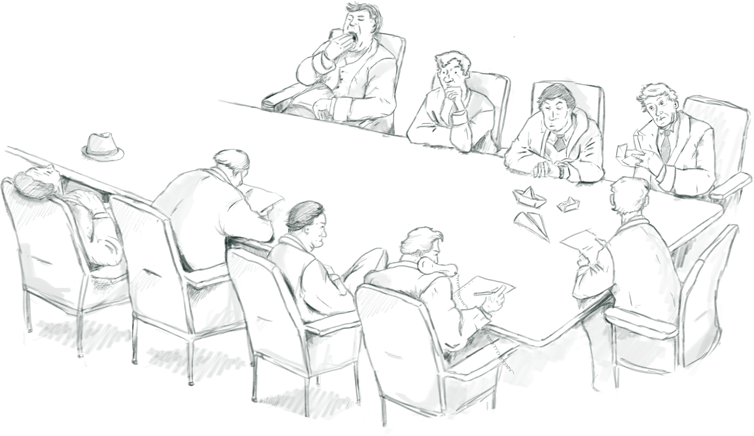 The sum of our talents determine the reachable quality.
We see you as part of our team.
ILIAS
ILIAS is a flexible and high – performance open source knowledge management platform,
which
can be used as a learning,- knowledge and cooperations platform
is designed to the maximum freedom in regard of didactical and methodical structure and therefore
is suitable for any desired scenario
was developed in German – speaking regions
used worldwide
supports 28 languages
used in many universities
by vimotion adapted individually to your situation, mission and goals.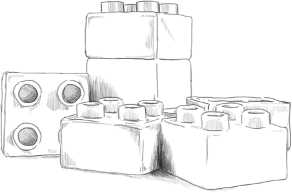 ILIAS
approach
ILIAS – Integrated Learning, Information- And work cooperations System – offers a versatile environment, which meets any demand in the field of learning, cooperation and knowledge documentation / archiving.
All common solutions of synchronous and asynchronous communication are supported by ILIAS, so clients can easily display their concepts and structures.
For this purpose ILIAS offers a precise structured rights model.
With a variety of already existing modules common deployment scenarios can be implemented without major effort.
The platform can be extended via plugins, so that new concepts also can be implemented future-proof.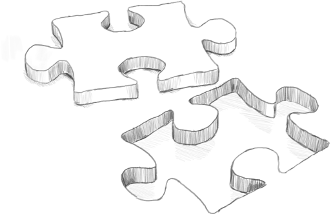 ILIAS
ILIAS at a glance
Efficient creation of learning and course materials as well as materials for collaborative working.
Standardized workflows lower the entry barriers for teachers and students.
Existing concepts can be transferred to ILIAS by internal structuring possibilities and design, without larger adjustments.
A personalized work area for users simplifies the overview, even with extensive and complex learning platforms.
Teaching staff have various tools available to create learning contents like teaching modules, wikis, interactive documents and much more.
Monitoring learning success is possible through efficient testing and assessment opportunities.
By support of the popular e-learning standard SCORM the compatibility of many learning materials with the platform is guaranteed.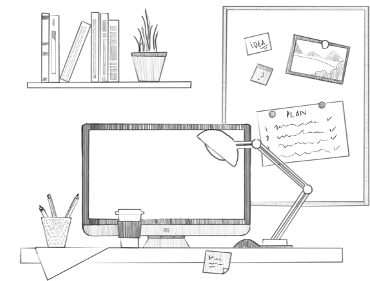 ILIAS
adjusted
ILIAS features a large amount of functionalities. As a result of the efficient role and rights model and the easy configurability, the complexity for teaching staff and students is effectively reduced.
Via plugins a wide adjustment of ILIAS is possible without having to perform any changes in the system. There are also no changes necessary when switching to future versions.
The design is also via SKIN the design is also adjustable to the greatest possible extent, so that clients are able to transfer their corporate identity to ILIAS.
ILIAS
SCORM
SCORM – Shareable Content Object Reference Model
ILIAS supports the popular e-learning standard SCORM in the versions 1.2 and 2004. Therefore SCORM modules available on the market are compatible and can be used without any problems. SCORM standardizes the communication between the learning platform and the learning module.
When used by the student, the module submits the results to the learning platform, which clearly presents the results, since the significance of the transferred data is precisely defined.
SCORM was designed with the goal of high modularizing. therefore Own learning modules can be used without any problems on other learning platforms.
Example: soGEHT´S!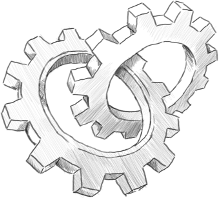 ILIAS
rights
To display own workflows and structures in ILIAS and to be capable to control the access, ILIAS possesses an extensive role and rights management.
For example the digital continuous education campus in Baden-Württemberg regulates with this right model a joint platform for various continuous education providers in Baden-Württemberg.
Therefore the role and rights management, paired with functional extensions by VIMOTION, allows the hosting of complete networks in one single ELIAS instance without impairment of each participant.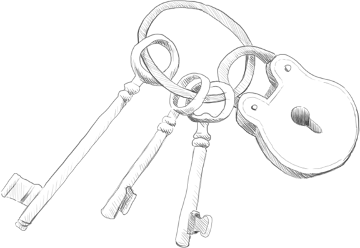 ILIAS
VC-Integration
By connection with virtual classrooms ILIAS is a versatile tool made available for conferences, online meetings and much more.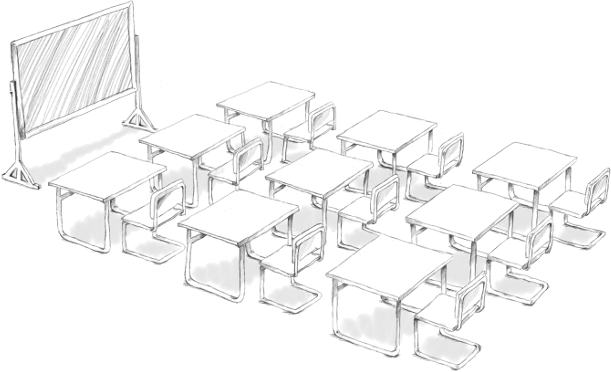 Due to their effectiveness, they will be a much needed and frequently used tool.
Many virtual classroom solutions are available for ILIAS, which offer possibilities for moderation, screen sharing as well as cooperative collaboration.
vimotion primarily utilizes two solutions: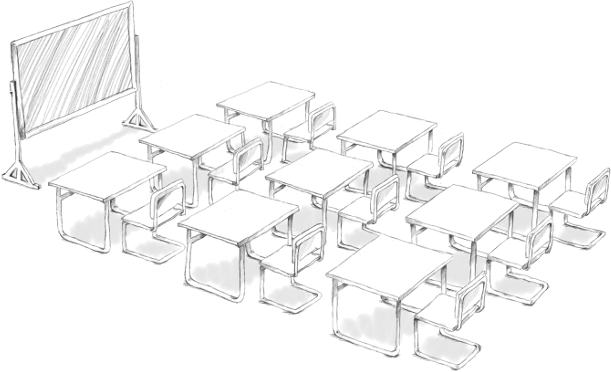 ILIAS
plugins
With plugins it is possible to expand many functions of ILIAS. Often there are very specific requirements,
which is why many plugins stay unknown.
Talk to us: The development of plugins is our daily bread and butter and often we know solutions which were developed in the ILIAS community.
If possible we publish plugins. For example one of our own plugins is XMPP-chat.
Example: Continuous education consulting service (XMPP-Chat)
Monday between 10 am and 12 am
Tuesday until Thursday 10 am to 16 pm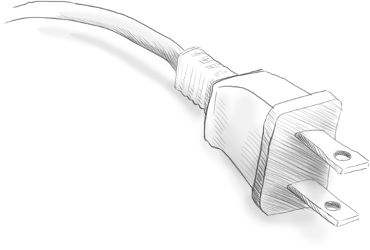 Content
Content describes the information in media and IT systems; in e-learning systems it is the required learning content.
E-learning usually starts with the application of a learning platform, on which already existing or simple produced contents are provided, for example PDF articles or slide sets. To provide more complex learning contents they have to be didactically and methodically edited. Over time more complex media like pictures, audio and video sequences, animation and simulation are being used.
It is beneficial to set guidelines for the production as well as the administration of the learning content. This guarantees a high degree of reusability and therefore time and cost saving, additionally ensuring a high level of study quality.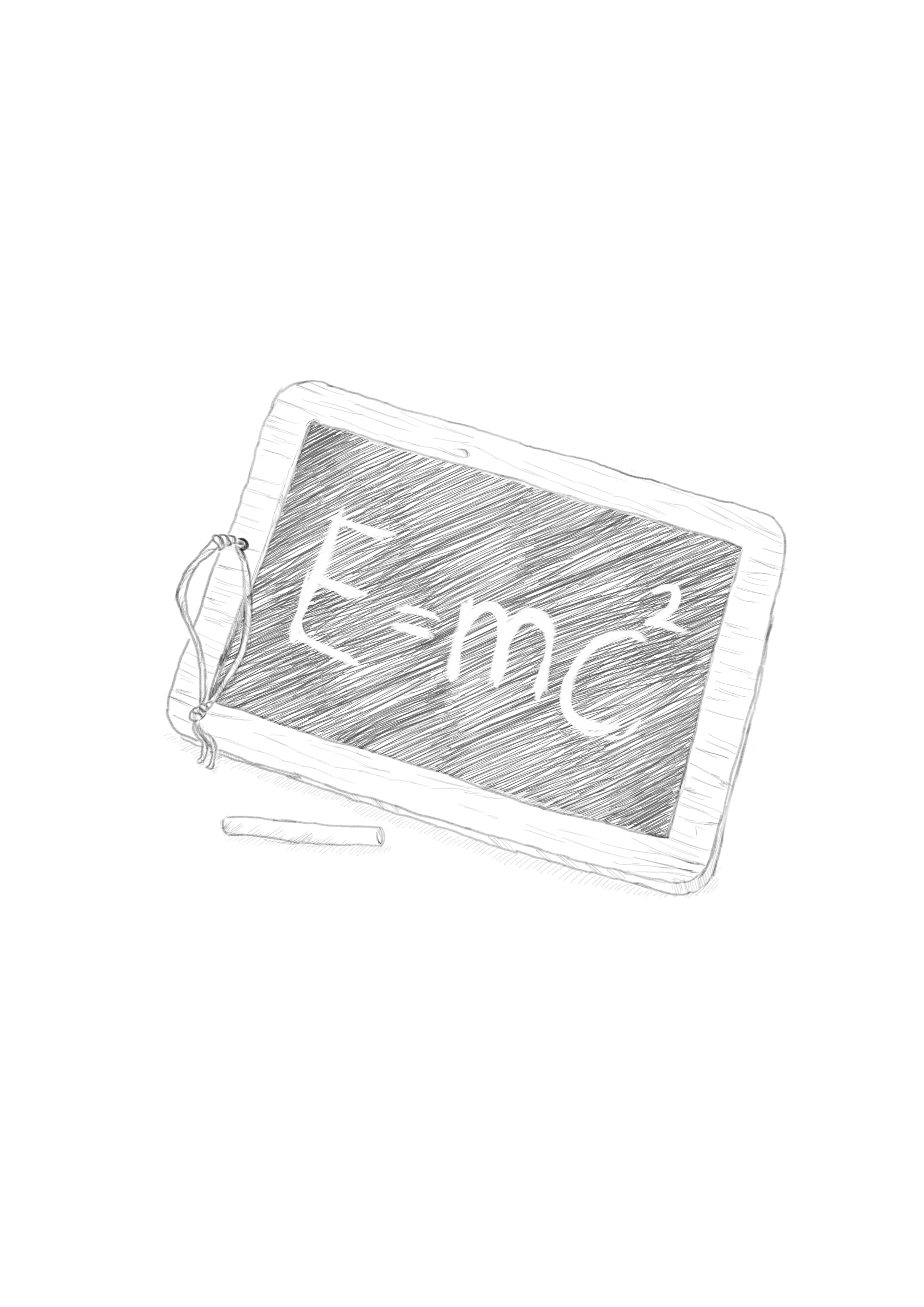 Content
approach
General content, for example language and software training, is being bought.
Special content, for example product training, is individually produced.
Define educational goals
Collect and evaluate learning content
Prepare learning content methodically and didactically in accordance
to initial requirements, organize and determine the order
Choose media Text, audio, pictures, moving images, animation, simulation…
Define interactions, lessons, feedback, tests, chat…
The goal of a professional content production ist that the student studies with motivation and fun and therefore reaches the learning goal fast and smoothly.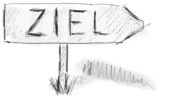 Content
Movie
The Thief Lord is a youth novel by the German writer Cornelia Funke, which was published in the year 2000. Based on this novel a full-length movie was produced in 2006.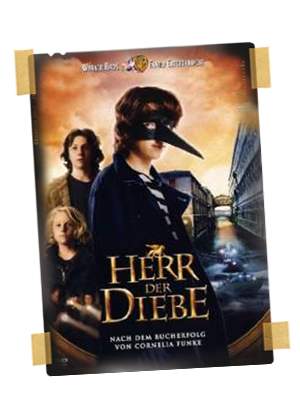 Content
Serious Games
Serious games is defined as digital games which primarily do not serve the entertainment, but pursue a serious object like information or education including entertaining elements.
The sample demo mentioned below show a world without action to explore.
If you have not installed Unity-Player you will have to download it, because a standard browser will not display 3D-objects with support of a graphic card.
You operate the 3D-world with the arrow keys, by using the mouse you can look into different directions.
Example: 3D Demo (unity3d)
Content
Animation
The computer-based production of animations uses the resources of computer graphics and supplements them with additional techniques.
Mattoni advertisement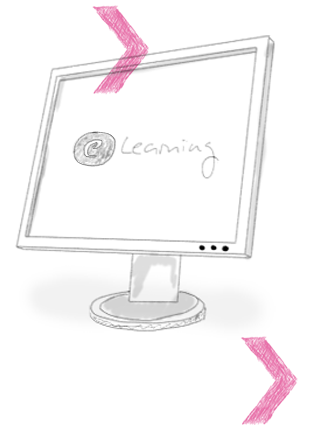 References
The Digital Campus for Continuing Education in Baden-Württemberg
learning management system ILIAS
e-learning Standard (SCORM 2004)
mobile version
requirements for an individual SKIN (local user)
opportunity for interface adaption
legal certainty
media marketplace with license management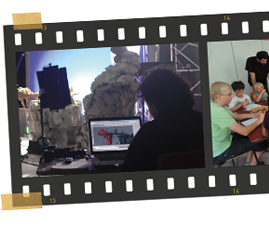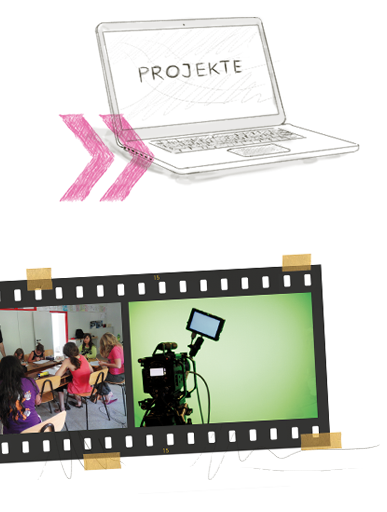 References
Alliance for Lifelong Learning
The Alliance for Lifelong Learning (BLLL) was constituted on December 20th 2011. The alliance consists of approximate 40 baden-württembergische umbrella associations, organizations, vimotion and independent institutions from the general, professional and scientific continuing education as well as other affected departments.
You will find further information regarding the common goals of the alliance partners in the alliance certificate (Agreement: Alliance for Lifelong Learning, January 31st 2011)
Continuous education documentation of the Alliance for Lifelong Learning, to implement the recommendations from the Commission of Enquiry "Fit for life in knowledge society"
Digitale Weiterbildungscampus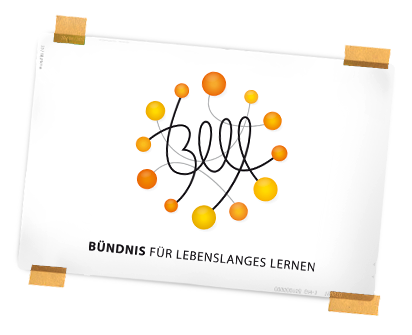 References
Federal Labour Office
Digital re-employment – blended learning used by the Federal Labour Office
This is a project consisting of blended learning courses, in which attendance phases in addition to the modules are presented in digital classrooms at an appointed time.
If it doesn't constitute of very specific coaching classes, there will be premium quality modules for independent learning to increase the required time flexibility. These modules are provided by
Lernbörse and exclusively owned by the Federal
Labour Office. They provide detailed feedback of the learning process and are used as integral course elements. They are supplemented by customized class scripts and forums are used as well.